Festival-Vorbericht
Reeperbahn Festival 2009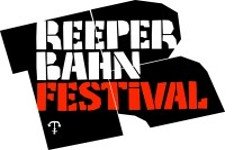 Samstag, 25. September 2008. Vor dem Hamburger Club "Grünspan" steht eine kleine Traube aus grummelig dreinschauenden, pöbelnden Menschen. Was passiert ist? Die beliebten Indierocker "The Subways" mussten ihren Auftritt beim Reeperbahnfestival an diesem Tag leider absagen. Zahlende Kunden, die sich nur wegen dieses Auftritts eine Tageskarte gekauft hatten, waren enttäuscht.
Lieber Leser (auch wenn ich da bei dir sicher nicht besorgt sein muss): So bitte nicht. Reduziere ein Festival, für das zu diesem Zeitpunkt bereits 146 Bands bestätigt sind, bitte nicht auf eine Handvoll bereits etablierter Künstler, sieh stattdessen das vierte Septemberwochenende auch dieses Jahr wieder als Gelegenheit an, deinen musikalischen Horizont zu erweitern und eventuell die eine oder andere Lieblingsband kennenzulernen.
Nicht falsch verstehen: Nichts spricht dagegen, sich auch über einige der großen Namen zu begeistern, deren Bestätigungen in den letzten Wochen für Aufsehen gesorgt haben. Natürlich ist es super, wenn bereits am ersten Festivaltag Indie-Legenden wie Dinosaur Jr. auf der Bühne des Docks stehen und vorher auch noch mit Biffy Clyro eine der aktuell spannendsten Alternative-Rock-Bands einheizt. Dass du vielleicht die Editors und Emiliana Torrini sehen willst, ist verständlich, und als Abschluss noch einmal bei Deichkind abgehen zu wollen, muss dir auch nicht peinlich sein.
Aber: Was spricht dagegen, sich in der Zwischenzeit mal einfach treiben zu lassen, über den Kiez zu tingeln und sich mal hier, mal da eine Band anzuschauen? Ich könnte dir nun natürlich so einiges empfehlen – zum Beispiel Broken Records, wenn du Bands wie Arcade Fire magst, oder Sport und Jupiter Jones, wenn du mehr auf deutschsprachige Musik stehst. Aber schnüffel doch am besten einmal selber – im Imperial Theater in etwa ist es immer unheimlich gemütlich, und die Hasenschaukel in der Silbersackstraße ist auch immer für Entdeckungen gut. Und nach dem Reeperbahnfestival unterhalten wir uns dann darüber, was es dieses Jahr Tolles zu entdecken gab.
Die wichtigsten Eckdaten:
Termin: 24.-26. September 2009
Preis: 55€ (3-Tages-Ticket), 39 € (2-Tages-Ticket), 1-Tages-Ticket: 26 € (DO), 29 € (FR/SA)
Webseite: www.reeperbahnfestival.com
Bisher bestätigte Bands:
206, Adiam Dymott, Afiba, Agnes Obél, Alain Clark, Alin Coen, Animal Kingdom, Au Revoir Simone, Auletta, Bart Davenport, Berry, Biffy Clyro, Björn Kleinhenz, Bleech, Brixtonboogie, Broken Records, Charlie Winston, Circlesquare, ClickClickDecker, CSS DJ-Set (Ana & Carla), Dan Costello, Dananananaykroyd, Daniel Benjamin, Das Pop, Dear Euphoria, Dear Reader, Deichkind, Der Polar, Die! Die! Die!, Dinosaur jr., Doktorjewski, Eagle Seagull (solo), Editors, Egotronic, Emiliana Torrini, Enno Bunger, Estuar, Fight Like Apes, Findus, Friska Viljor, Frittenbude, Future Of The Left, Gemma Ray, Girls, Golden Kanine, Grand Pocket Orchestra, Graziella Schazad, Heidi Happy, Hello Saferide, Hellsongs, High Hats, Ian Hooper, J. Tillman, Janelle Monáe, Janina, Jarle Bernhoft, Jazzanova live feat. Paul Randolph, José González, Julia Marcell, Jupiter Jones, Kante, Kap Bambino, Katrine Ottosen alias CALLmeCAT, Katzenjammer, Kid Decker, King Khan & The Shrines, Kraków Loves Adana, Kreidler, Laura Gibson, Lenka, Lord Auch, Lowline, Maplewood, Maria Timm, Marteria & The Band Of Brothers, Martin Jondo, Masha Qrella, Mattias Hellberg & The White Moose, Michael J. Sheehy & The Hired Mourners, Moll Flanders, Molotov Jive, Monkey Sons, Montag, My Awesome Mixtape, Ndidi O, Neil Hickethier, Nias, Niels Frevert, Norman Palm, Oceana, Oh No Ono, Ohbijou, Ólafur Arnalds, OleSoul, Olli Banjo, One Two Freaks Orka feat. Yann Tiersen, Phantom/Ghost, Prinz Pi, Pulled Apart By Horses, Ramona Falls, Reverend And The Makers, Revolver, Robinson Krause & The Gays of Thunder, Saint Lu, Scams, Seasick Steve, Simone White, Siva., Slightly Stoopid, Snake & Jet's Amazing Bullit Band, Soma, Sophia, Sophie Hunger, Sport, Sprout, Stefanie Hempel, Suzerain, Taxi Taxi!, Tele, Telekinesis, The Alcoves, The Asteroids Galaxy Tour, The Cinematics, The Clintwood Show, The Dance Inc., The Hickey Underworld, The Jessie Rose Trip, The Koletzkis, The Micragirls, The New Mastersounds, The Sea, The Tallest Man On Earth, The Tunics, They Live By Night, Times New Viking, Turboweekend, Ulterior, Wallis Bird, Washington, Wax Mannequin, When Saints Go Machine, White Rose Movement, WhoMadeWho, William E. Whitmore, Yesterday Shop
Finden
Rezensionen vergangener Wochen
Alles gelesen? Guck doch mal in unserem
Textarchiv
vorbei, dort gibt es fast 5000 Rezensionen und mehr als 400 Konzertberichte und Interviews.